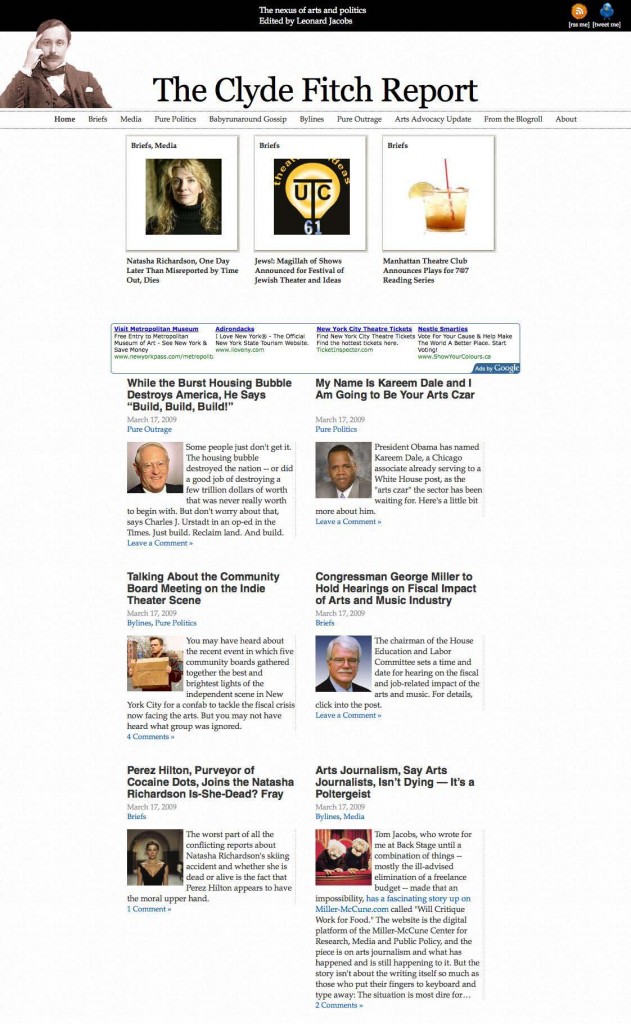 Have you seen the new home of the Clyde Fitch Report? This is New York theatre writer and Broadway historian Leonard Jacobs' widely read blog, relocated and relaunched – with a revamped "arts and politics" focus and the promise of new voices of dissent.
Of the relaunch, Jacobs writes:
"For 30 months and more than 1,200 posts, I was the sole writer and editor of The Clyde Fitch Report. With this site, however, my role is to be one of many voices that reach out from across aesthetic disciplines and across the political spectrum – be it art forms about which I know little or political viewpoints to which I do not subscribe. For this site – this nexus of arts and politics – welcomes all ideas that appear in this momentous crossroad."
The relaunch is a collaboration with veteran blogger and technologist Marc Almendarez. You can find it here.