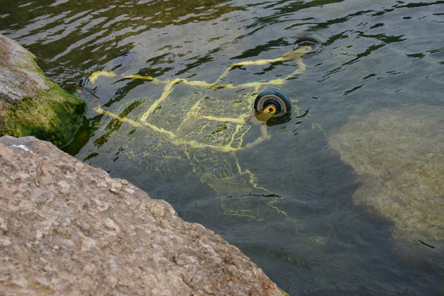 Hi there.
Thanks for stopping by the new home of Theatre is Territory. As you may know, this blog got its start under the wing of the good folks at Praxis Theatre. We had a good run together, but all things must pass – and so the time has come for both me and this blog to move on from Praxis.
For its part, team Praxis will continue to blog on the channel you already know and love: praxistheatre.blogspot.com. Please go shower them with love and money.
As for this blog – I can promise you three things: Performance. Production. Theory. That was the big idea back then, and I think it's still a pretty good place to start.
And with that comes the return of the "10 questions" interview series. Check back this Friday for the series relaunch, featuring one of the theatrosphere's most prominent and outspoken sons.
There will be guest posts, too. If I'm lucky, maybe Simon Odgen of The Next Stage will craft one of his paradigm-shifting guest posts. Alison Broveman? MK Piatkowsky? Scott Walters? May I lean on you again for inspiration and wisdom here?
Anyway, that's what's happening. I'm not sure where we're going, but I hope you'll stick around so we can continue the conversation we started here.
In the mean time, why not bookmark this page? Add it to your RSS reader? Update your blogroll? Whatever you want.
Thanks.
Ian Mackenzie