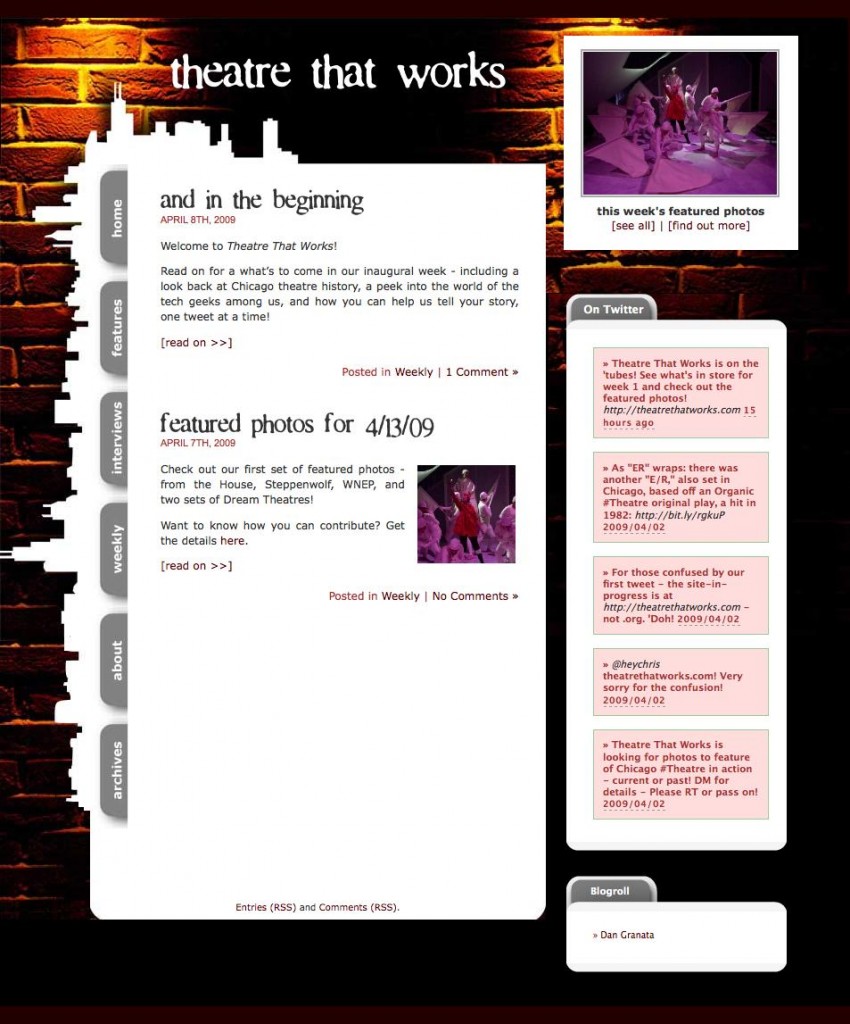 Chicago-based actor, writer, and "budding technomancer" Dan Granata has launched a new theatre blog that promises to dig deep into Chicago's theatrical history.
From the "About" page:
"It's about the stories, on stage and off. It's about the audiences. It's about the conversation that's been going on long before we got here and will continue long after we leave.

"In short, it's the making of theatre in Chicago. And who makes it. And how. And why."
Good idea. Check it out: Theatre that works.