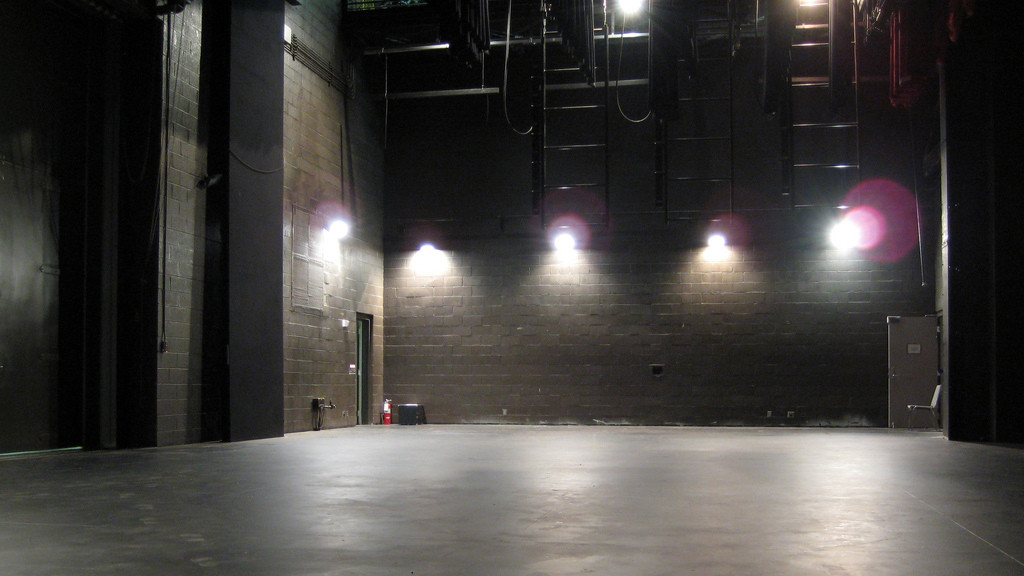 We're back!
Yes. Not only is this the first post to appear on this blog in more than seven years, it's the first time all this content has been online and mobile-optimized since its domain expired more than two years ago.
This is newsworthy for pretty much just one reason: the content of its "10 questions" interviews.
If you're not familiar with the "Theatre is Territory" blog, this was the centrepiece of a marketing and outreach program we launched at Praxis Theatre back in 2006.
The blog was a place to talk about theatre and our work in a way that crossed disciplines, communities and borders. We were among the Canadian pioneers of the theatrosphere – a large and loose collection of theatre blogs spread across North America and beyond.
Smart answers to dumb questions.
One of this blog's most popular features was its weekly "10 questions" interviews. This was our chance to ask some of North America's most interesting and articulate theatre practitioners about their craft.
These text and image interviews span nearly 100 artists, producers and administrators, and ran over a period of three years from 2006 to 2009. Interviewees include Mike Daisey, Hannah Moscovitch, Daniel MacIvor, Darren O'Donnell, Christine Horne, Brendan Gall, Evan Webber, Maja Ardal, Scott Walters, Ryan McMahon, Tara Beagan, and, and, and… All of whom have gone on to do even more interesting and innovative work in the intervening years.
And while I never missed an opportunity to ask a dumb question, or let my agenda show, at least eight times out of 10, the responses to these questions are flat out stunning.
For posterity, reference, general interest and because many of them are just so damn good, I felt it important to make sure the content was up and optimized. So here we are.
Two big thank yous.
First, thank you to the interviewees. It was always amazing to us when someone agreed to be interviewed for our little blog. The quality, substance and wit on display in each of the interviews is the only evidence you'll need to see that most people took the care they needed to get it right.
Second, it's important to acknowledge that none of these interviews would exist without Praxis Theatre and its founders – Michael Wheeler, Simon Rice – and the early contributions to the company from Mark Abraham. To that note, the entire extended Praxis Theatre gang deserve acknowledgement here. The strange fact that this content is here and not over at PraxisTheatre.com is a post for another day. But to those for whom it matters, let me assure you this is Praxis Theatre content. It owes a huge debt of gratitude to all those who contributed to making that theatre company what it was.
The interviews.
See that long list of interviews to the right? (Or way down there at the bottom on mobile.) That's the good stuff. Click on any one of them and start reading. The list of gems is almost as long as the list itself. I'm still working on re-reading them all. In the mean time, some early favourites:
Andrew Larimer's post-Katrina snapshot of New Orleans' theatre.
Time Out New York theatre critic David Cote's searing unpacking of theatre criticism.
Mike Daisey ridiculing one of my (yes, dumb) questions, but then taking the time to pen a great response anyway.
But if you're looking for a place to jump in, you simply cannot go wrong, right here, with Omie the clown.